Manufacturers of Southern Yellow Pine Cca-treated Fence Posts & More
Manufacturers of Southern Yellow Pine Cca-treated Fence Posts & More
Building Cattle Feeders
& Portable Buildings
If you are an agricultural business, a local farmer, building supplier, or a contractor looking for a supplier of round stock posts or poles, Sentinel Industries, Inc. is your best source in Calico Rock, Arkansas, and the nearby areas.
We manufacture premium-quality southern yellow pine CCA-treated fence posts of varying sizes to fit your diverse needs. Our company also specializes in building cattle feeders and portable buildings. Having been in business since 1957, we possess unmatched experience and expertise in this field.
Sentinel Industries, Inc. specializes in supplying a full assortment of round stock posts and poles that will surely meet your needs. From 2-inch to 8-inch diameters and from 6.5-feet to 30-feet lengths, we have whatever your project requires.
Our line posts are available in diameters as small as 2.5 inches and are perfect for barbed wire or non-climb fences.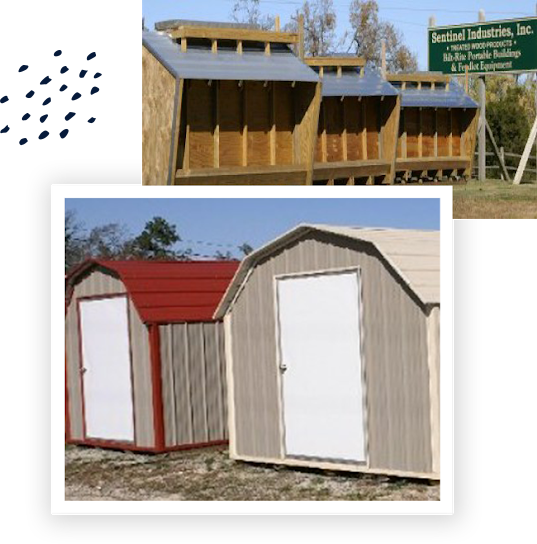 Providing Wooden
Posts to America
Helping America is a job we at Sentinel Industries, Inc. take very seriously. Whether you're talking about animal safety or highway safety, we have been supplying fence posts that aid the farmers in keeping their livestock contained and supporting the highway marking posts since 1957.
Call us today at (800) 874-1506 for your next load of treated posts. Or reach our sales agent at (870) 297-3724. We will be happy to provide current price quotes, availability, and delivery schedules.